Our Team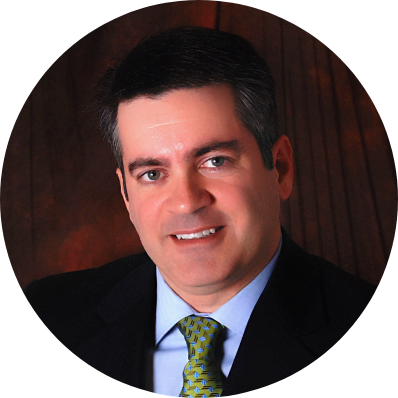 Sam G. Ballas, CFE
Founder/Managing Director
Sam G. Ballas is the founder and Managing Partner of ZorAbility, Inc.,and founder, President/Chief Executive Officer of East Coast Wings + Grill (ECW+G). With over 31 years of experience in financial markets, retail real estate/development industries and over 40 years of restaurant experience, Sam brings his vast knowledge base to implement traditional, and pioneer proprietary, strategies to create successful franchise models.
As founder of ECW+G, Sam strategically evolved the brand to be a leader in casual dining by focusing on Unit Level of Economics (ULE) as the brand's absolute DNA. This approach garnered so much attention that between 2015-2019 Sam was tapped by multiple restaurant and franchise trade publications to author several articles on the subject of "driven by unit level of economics". As a result of Sam's leadership, East Coast Wings + Grill has achieved many industry accolades including Top 50 Restaurant Franchise with Franchise Business Review (FBR) 2012-18, Entrepreneur Magazine's Top 500 Franchise Systems and 2017 Top 200 Food Franchises, Restaurant Business Magazine's Top 50 brands to watch, and INC Magazine's 2016 Top 5000 Privately held companies (to name a few).
Sam's proprietary approach includes building the Unit Level Performance Index (ULPI) to evolve the brand's "Best Practices" and reach brand Bench Marks & KPIs with double digit EBITDA as a unit level brand average. He has developed an interstate strategy for all the above to be the culture of the advisory and investment firm of Zorability.
Sam serves on the Board of Directors of the International Franchise Association (IFA) and is a designated Certified Franchise Executive (CFE) by the Institute of Certified Franchise Executives. He is a designated Certified Commercial Investment Member (CCIM) of the National CCIM Institute affiliate of the National Association of Realtors. Throughout his past careers he has been or is currently, licensed in investment securities, Investment Advisory and Real Estate Brokerage. He serves on the Government Affairs Committee for the North Carolina Restaurant and Lodging Association and several franchise supplier advisory boards.
Mark Lyso, CFE
President
Mark Lyso is an International Franchise Association Certified Franchise Executive (CFE) and brings with him three decades of franchising experience. Mark identifies "gaps" in business models and provides experience in building systems, process, and procedures for franchise growth and scalability. Mark has worked with seven brands in the casual dining, fast casual and family dining spaces, starting his career as an hourly employee and evolving to developing strategies for franchise development, unit-level operations, training, and marketing. He has experience in start up companies where he has been a part of opening over 80 restaurants and assisted in taking a franchise model public, re-engineering companies by growing under performing units and selling and acquiring restaurants. Mark has the proven ability to identify and implement strategies to elevate franchise management systems and guide the process of scaling and growing brands.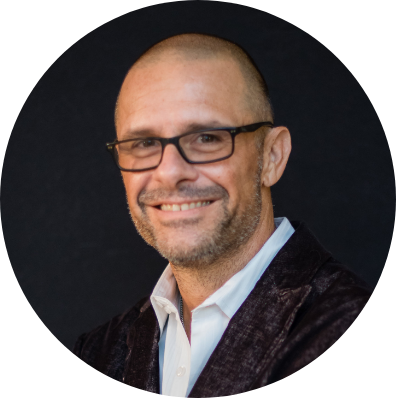 Tom Scalese, CFE
Senior Director
Tom is a Senior Director of Zorability and the Chief Operating Officer of East Coast Wings + Grill (ECW+G). Tom brings over 25 years of experience in the restaurant and franchise space – including nearly 13 years with five distribution companies in key leadership roles with Henry Lee, Gordon Foods and IFH foodservice, before joining ECW+G in 2008.
Using his extensive network and knowledge of supply chain and food distribution, Tom has been able to negotiate competitive prices and drive operational efficiency for ECW+G – ensuring continued profitability for the brand and its franchisees.
Tom came to East Coast Wings + Grill (ECW+G) team as a minority shareholder in 2008. He has been a key member of the leadership team – first as VP of Operations, Executive VP of Operations and currently as COO. Tom has seen the ECW+G brand grow from six units in 2008 to over 36 units in 2019 with 41 projected by year end 2020. Tom is a constant face on industry panels for unit level operations and supply chain systems. At ECW+G, Tom led the team in creating a proprietary commissary for the brand which refined the distribution model to dramatically reduce costs and maximize efficiency.
Along with CEO Sam Ballas, Tom is a firm believer in the core philosophy of "driven by unit level economics" to not only sustain but also increase growth and expansion for the brand.
Sammy Gianopoulos
Senior Director
Sammy Gianopoulos is a Director of Culinary and R&D where he oversees culinary innovation, menu mix engineering, menu mapping and menu item gross profit analysis. Sammy brings a valuable combination of culinary training, menu engineering, gross 'itemized' profit mapping and business experience to the team – having owned and operated multiple successful restaurant concepts throughout his career.
Chef Sammy G is a creative and energetic restaurateur. Born and raised in the restaurant business, he started working in family restaurants washing dishes when he was just twelve years old. Over the years he moved up the kitchen in ranks and went on to attend the prestigious Johnson and Wales Culinary School. After graduating, he worked hard to prove his determination, and fine tune his art, while managing kitchens in several North Carolina restaurants before opening his first restaurant in Winston Salem.
With his culinary education and years of hands-on experience, Sammy has helped to open, run, operate, invest and develop a dozen restaurants across North Carolina and remains an investor in several successful operating concepts. Sammy G. sits on the board of the Second Harvest Food Bank of Northwest North Carolina and is a member candidate of the Institute of Certified Franchise Executives.